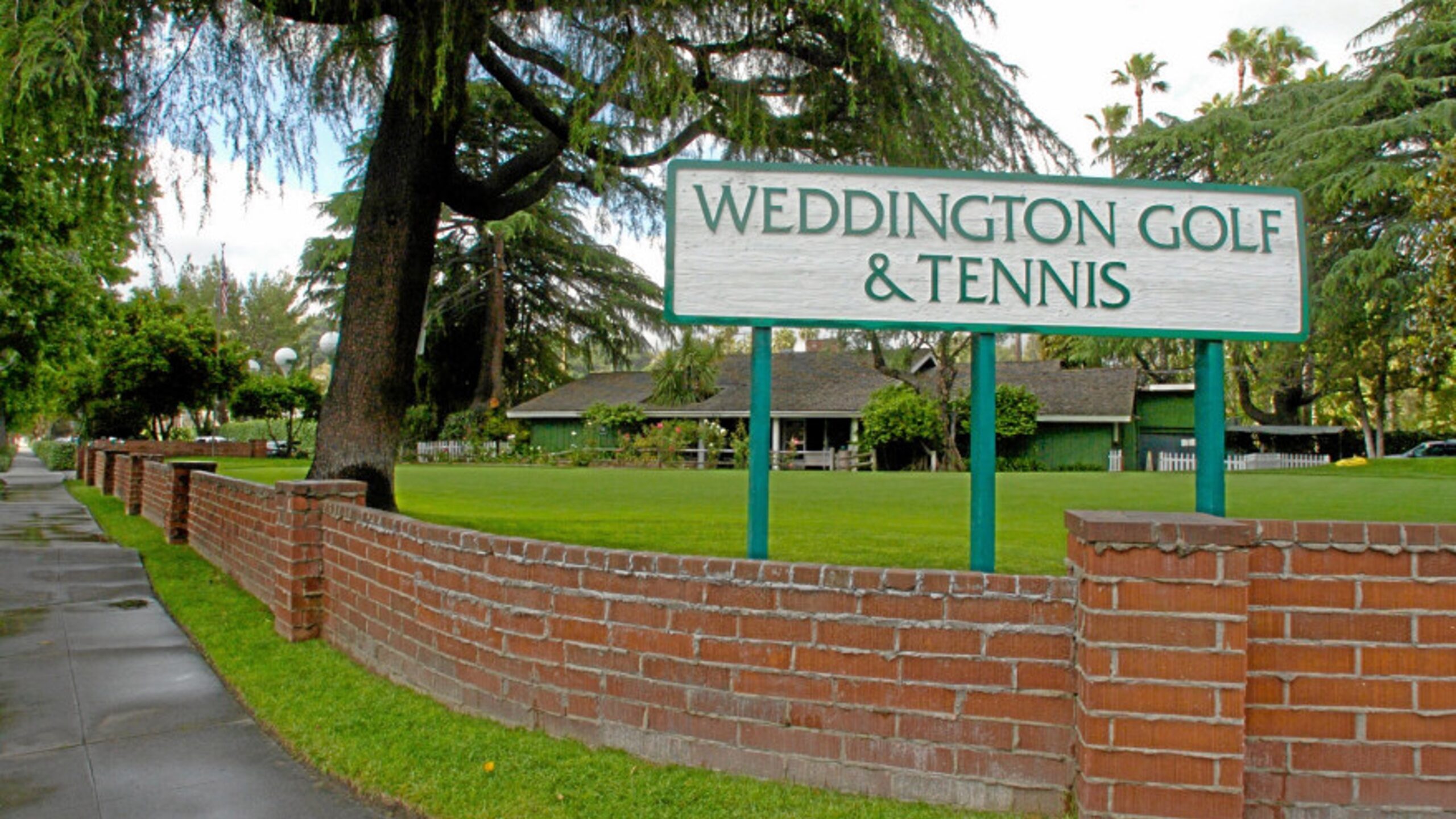 SUPPORT OUR
HISTORIC LANDMARK NOMINATION
FOR WEDDINGTON GOLF AND TENNIS
Harvard Westlake school plans to destroy the beloved "Gem of Studio City " by leveling the entire 16 acres and replacing it with a huge sports complex. Their project is neither unique or essential to this particular piece of property and could be built anywhere by redeveloping existing commercial real estate. There is no reason for this enormous collection of concrete, glass, and plastic fields to take the place of this beloved open space landmark.
As the Harvard Westlake concept stands they seek to demolish the entire golf course &  driving range leaving only a few tennis courts for their own use.
Currently this property is open to the public, no club fees, no restrictions and is enjoyed by over 50,000 Angelenos yearly from all backgrounds.  Any proposed demolition of this excellent example of a post WWII era recreational facility will result in a significant loss to the heritage of Studio City .  Historic Landmarks, which include landscape and not solely buildings, enhance community character and livability of neighborhoods. We understand pressing issues such as housing and transit, however that is not the reason that this authentic slice of Americana is being threatened. This valuable living representation of mid-century 1950's recreational life is to be destroyed in order to create a second private sports facility for a few hundred privileged students of one school who already have the same amenities on their existing Coldwater Canyon campus. They promise public access but in their submitted plans to the City they admit access only "when not is use by the school to recognized non-profits after security clearance and with advance registration". Their proposed park is the cobbled together 30 foot set back on the perimeter of the property, and in their copious ads and they never show or mention the 12 foot solid wall around most of the property. Open space? A sad joke…on us.
Harvard Westlake plans to circumvent the zoning and they may have far greater latitude to build on this Agricultural Open Space zoned land if close attention is not paid to their disingenuous plan. Nonetheless, they must apply for a Conditional Use Permit (CUP Permit ) for their scheme to work. This is where our voices will make the difference.  Sign our petition and email your representatives.  This is your chance to protect this cherished culturally significant location. Every year we lose the charm and character of what makes Studio City distinct, we have so little left of our past. Let's fight to keep this rare gem sparkling for future generations.
Email Councilman Kerkorian and The PLUM Committee and tell them you want their support to designate Weddington Golf and Tennis a Historical-Cultural Monument.
A CUP permit must meet the following criteria: "PERMIT WILL NOT":  
A1) Adversely affect the health, peace, comfort or welfare of persons residing or working in the surrounding area or be detrimental to the use, enjoyment or valuation of property of others persons located in the vicinity. A3) Jeopardize, endanger or otherwise constitute a menace to the public health, safety or general welfare.  B1) That the proposed site is adequate in size & shape to accommodate and integrate with use in the surrounding area. C1) By highways or streets are of sufficient width to carry the kind and quantity of traffic as such use would generate.
Here is a map of the plan Harvard Westlake recently released. They promise in their design principles "In developing the Harvard-Westlake River Park campus, the school will be guided by a few key design principles and commitments, which will ensure that the site remains open and green for generations to come." …. Does this plan look like "open space" to you? By the way, the "green" fields are artificial plastic grass…